I had a very weird dream last night and it was one of those ones where you wake up quite a few times but immedietly fall asleep and back into the dream.
I was very disorientated at the beginning and somehow there had been some type of catastrophe and basically all power and communications had dissapeared and chaos had ensued.

I wasn't sure how this had happened but it had something to do with
birds (most notably seagulls!), very strange, some hitchcockian drama no doubt.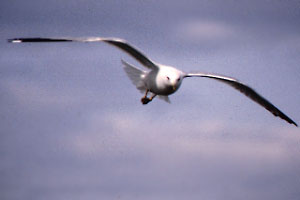 I ended up holed up in a flat with some other people (not sure who they were but I think they were friends). I noticed some nice cigars and I stole a few of each kind and put them in my pocket for later (they might come in handy).
I looked at my phone, but was told there was no signal. There was a flicker of a bar but that was it. It was then that I discovered my phone was in quite bad condition, the screen was cracked and scratched (how did that happen?).
Anyway it was at this time that I noticed a phone (which I was told belonged to Andy H) I looked on it and there was a long email on it.
It told be that several people had died (I think they were abroad) and they were mostly members of the band Moloko (well i saw a report about
Roisin Murphy) hmmm still quiet weird.
In the flat we had relative luxury (apparently there was power here and the fridge was fully stocked) the only problem was keeping ourselves secret and hidden. We left the flat once and when we returned there was a group of around a dozen people in there all preparing the food, they'd got in and I was expecting a lot worse, instead they greeted us and I thought we might as well just get along. The dream goes a bit more weird now and I think my imagination and recollection of zombie films cuts in as it involved a chase in icecream vans, someone getting bitten by a zombie, and that's
it.
I'm sure there's a lot I don't remember but keep an eye out for things like this really happening.