I first delved into the world of niche sites and internet marketing in May 2011 and since then it's been a great way of getting some extra income. I used to produce income reports detailing how much I earn and a ballpark would probably be around £400 (US$650) a month at a guess ever since although some months were down and some months were up.
I've sold a website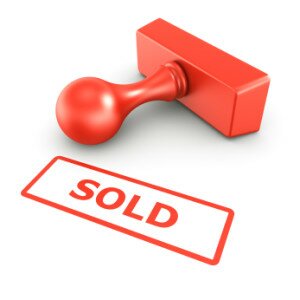 Yesterday I sold my first every niche site. That's the first niche site I ever created and also the first time I've sold one too. It has been my one constant, full of great content, plenty of visitors, a a constant income stream earning me around £200 (US$325) a month on average but in the end I decided to cash out and get some money up front. If I've spoken to you about this website before then you'll know it as the 'minicab one'.
How much did I sell it for?
It's a tough one putting a price on a website that earns through AdSense and in the past people were getting 24-36 times their monthly income for a site, but now it's generally 12-18 times, and in the end I actually settled for x11 my monthly income which netted me £2,250 (US$3,656). Obviously I would've liked more money but that's what it ended as for a quick deal.
A sure thing
The fact is that my money through AdSense was never guaranteed and although I could reasonably predict that I would've got £200 each month from the website I've just sold, the fact is it could also suddenly loose all it's revenue should it lose its rank in Google. The fact is that it's survived through all the Google updates so far (Panda/Penguin/EMD, etc) so I don't expect that will happen but I've insured myself against that happening but selling up with a lump sum in my bank. I'm not sure what I'll be doing in a years time so it's far better to get the money now and I feel happy with the sale.
What next?
Seeing that my best earning website has just been sold I will now definitely have to concentrate on my other sites which cumulatively earn around £150 (US$240) a month and try and get a couple of those to earn bigger. Most of my sites have been on autopilot since the Summer so I'm hoping that it won't take too much work to get them ranking higher with a spring clean and some new fresh content. I usually write all the content myself but now that I have some extra cash I am going to look at outsourcing some of it as long as I can keep to a high quality.
Who knows, I may even get started on that 'authority site' that I've been banging on about for the past year!