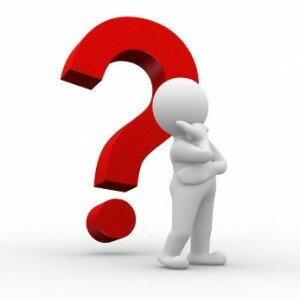 It was probably 6 months ago when I decided to start an authority site and to be honest I haven't got very far so I'm looking at a new subject.
What is an authority site?
My idea of an authority site is one that is focused on quality rather than quality, isn't motivated simply to make money, is useful, shares knowledge, brings in repeat visitors, and most importantly is a site that I won't be embarrassed about and which I would happily share to family and friends.
I wouldn't want to share my niche sites as they aren't unique, they are focused on making me money, and to be honest they wouldn't be of any interest to family and friends.
I thought I'd hit upon an idea for my true authority site but here we are months down the line and I have done very little on it and when I do try I find my mind blank which probably means I've chosen the wrong subject.
Authority site ideas
This is the tricky part as the topic needs to be something you are interested in and something that other people are interested in reading. Here are a few ways of getting some inspiration for your authority site.
Amazon – There are books about everything so go check out the non-fiction books and have a look at the bestsellers. You may find something that really interests you and which you can write extensively about.
Magazines – People pay for these on a monthly/weekly basis and will also subscribe to them so it shows the demand is there. Can you offer an alternative? If you don't want to pop down the newsagent then go to magazines.co.uk and magazines.com to get some ideas.
Hobbies – This is an easy one. If you already take part in something, or starting a new hobby then why not document it and provide resources?
How many articles?
I've found that with some topics there is a set amount of articles I can write before I run out of ideas and so make sure you pick a topic which has a long lifespan to it and make it something you enjoy.
So what topic will my authority site be about?
This has just come to me but having a look at the bestselling books and the most popular magazines it seems that a website about food could be an option. I'm not thinking about the possibility of making money from it, I'm just thinking about what interests me and what I like, and food seems to be the winner.
I'm half Turkish and I love Turkish and Middle-Eastern food so what better excuse to get to try out and make some delicious food? I know there are plenty of recipe sites out there and that I'm limiting myself with the subject but I think I can do well and as most Turkish recipe sites are on blogger style sites I hope I can do something better. I might have to play with the idea so it's not just a blog but let's see how this goes.
So what do you think? Even if it bombs at worse I'll have had the chance to try out some new recipes.